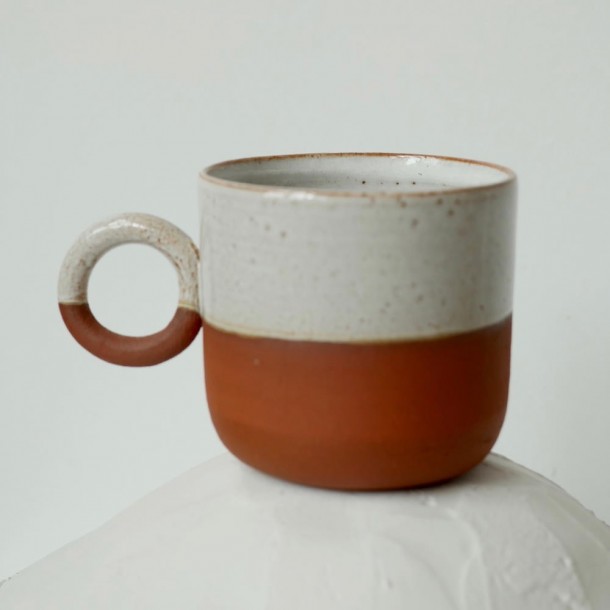  
Tasse
Simple and minimalist design, sits comfortably in the hand, perfect large mug for chai.

This cup is made of high-burning terracotta (more durable than classic terracotta) and glazed white on the inside.

The item is dishwasher and microwave safe, but like all ceramics, will last longer if hand washed.

Made with heart and hand in Berlin.
Free shipping
Germany from 40 € | Switzerland from SFr. 70 | EU from 90 €
Payment methods