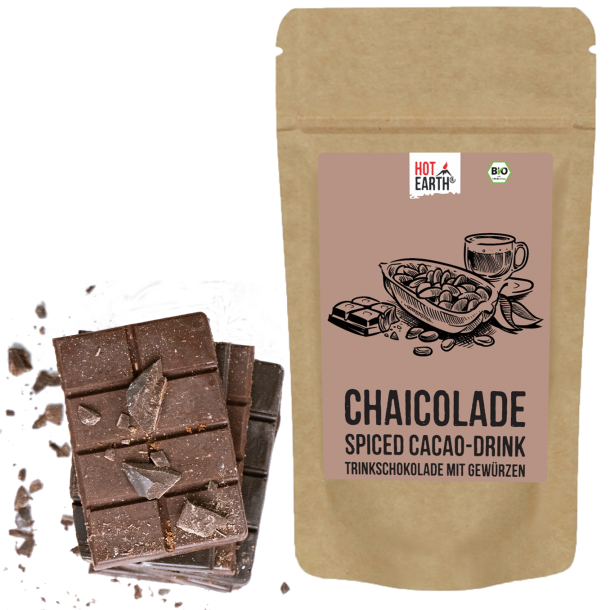  
Chaicolate | organic | Drinking chocolate with spices | HOT EARTH

Due to the minimal processing of the raw-cocoa and the addition of exotic spices, our Chaicolade is a particularly delicious taste experience and connects you directly with the full energy of the cocoa plant!

The ingredients come from fair trade and are processed with care and love to preserve the full flavour and healing effect. A harmony that warms the heart and fills your soul with sunshine.

Also great as a baking ingredient!
Free shipping
Germany from 40 € | Switzerland from SFr. 70 | EU from 90 €
Payment methods